New Memebership programme !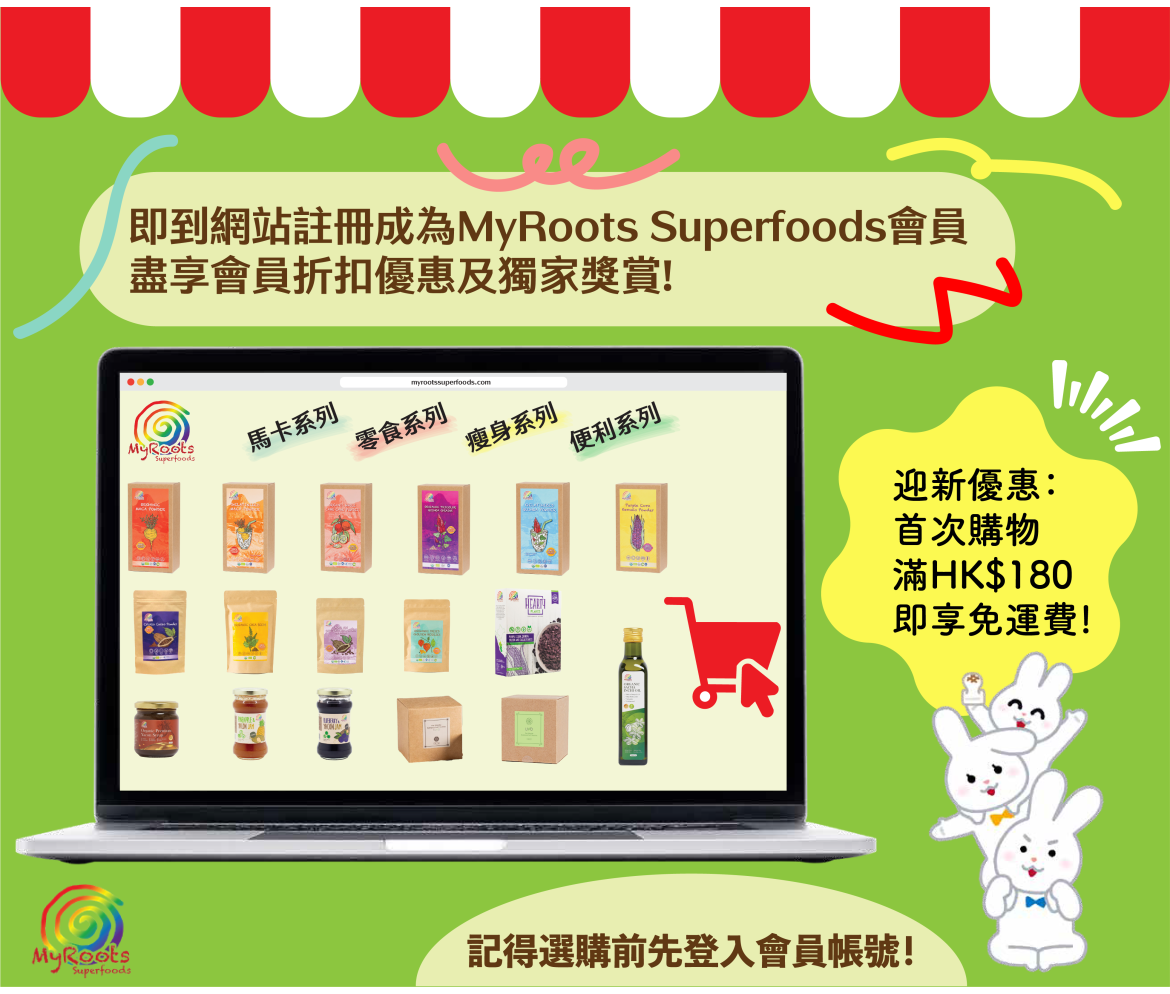 New Memebership programme !
All-new MyRoots SuperFoods membership programme is coming!
We are excited to invite you to be a part of us! We've added lots of exclusive rewards for you to unlock.
✅Sign up now and enjoy free delivery for your first purchase upon HK$180!
After you successfully register as a member, please go to "My Account" --> "Edit your account information" and check out all the coupon codes!